Tree Pruning Services
The use of tree pruning services is the most common tree maintenance procedure. Although forest trees grow quite well with only nature's pruning, landscape trees require a higher level of care to maintain their safety and aesthetics. Tree pruning should be done with an understanding of how the tree responds to each cut. Improper pruning can cause damage that will last for the life of the tree, or worse, shorten the tree's life or cause a failure. To learn more about tree pruning visit this site.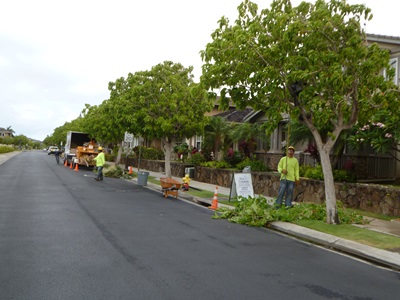 Annual Pruning Program
Proper tree care is important. We provide a free service where WE call you when it is time to prune your trees. This program has been especially helpful for those clients with trees that should be pruned during the months after fruit such as Palms, Mango, and fruit trees. There is no obligation to prune your trees when we call, just a simple reminder during that typically busy time of the year. Feel free to call our office to learn more.